Revolutionary Automation for Hospitality Sales Teams
Supercharge your Sales & Catering System with our automation platform. Solve common challenges like stalled prospecting, slow lead response times and out-of-date CRM data. We make it easy to get started so your hotel can focus on winning more Group, MICE and transient Business Travel revenues.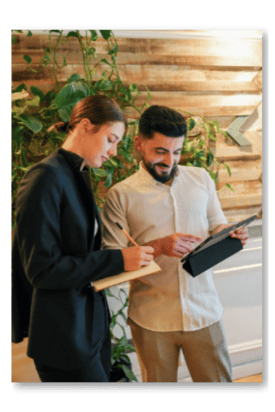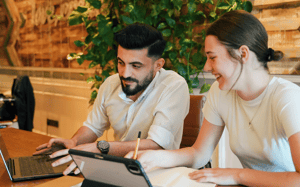 Sales teams only spend 30% of their working hours selling.
Sellers are struggling to find focused selling time in their workday. They are consumed by poor quality inbound leads, manual data entry and administrative work. These distractions prevent them from engaging with prospects and closing deals. This imbalance is inefficient and holds them back from driving more revenue for your hotel.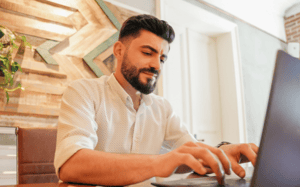 78% Meeting Planners are unhappy with hotel responses.
Buyers continue to express dissatisfaction with the responsiveness of hotels. They face delays in getting essential information or fail to receive a response at all when submitting new RFP's. Responding too slow or relying on generic auto-responses means your hotel is exponentially less likely to win.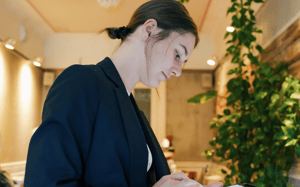 Sales teams lose touch with buyers at 23% per year.
Your S&C data can be a gold mine, but buyer movement between jobs creates a staggering amount of decay. B2B databases decay at 23% per year, but our most current data snapshots show hotels are trending over 50%. When you lose touch, you have to work harder to win back your past customers or spend more to acquire new ones.
Our automation & AI work overtime so your Sales team doesn't have to.

Better Lead Management
Be the first to respond and stop losing opportunities because you forget to follow-up.
____________________
✔️ Personal RFP responses
✔️ Lead scoring
✔️ Group / MICE booking engine

Consistent Prospecting
Stop letting prospecting get stalled by distractions and drive predictable revenue instead.
____________________
✔️ Prospecting on autopilot
✔️ Highly-contextual outreach
✔️ Really utilize your S&C data

Data & Analytics
No more wasting precious hours and dollars because you don't have actionable insights.
____________________
✔️ Identify decayed contacts
✔️ De-duplicate customer data
✔️ Multi-touch attribution reporting

Painless Implementation
Full service implementation means your team barely has to lift a finger to get the system launched.
____________________
✔️ White glove service
✔️ Setup done for you
✔️ Highly customizable
Our automation runs in the background, seamlessly integrating with your Sales & Catering system, hotel website and more. Put the buyer first, shorten your sales cycle, increase your conversion, reduce stress and delight planners.




Book a demo.
Let's talk about your specific goals and challenges.
Discover use cases applicable to your hotel or portfolio.